Sires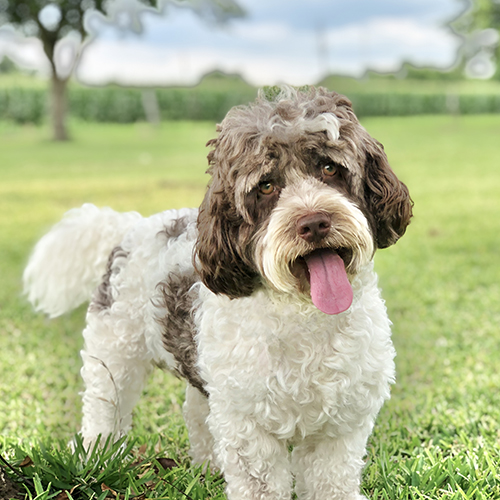 Kip
Here he is - the man of our little cockapoo pack. Kip is an F1 Chocolate Parti Cockapoo. F1 means that he's a first generation, a Cocker Spaniel x Poodle. Kip is PRA-prcd DNA clear. We were very excited to find Kip and after a 12 hour road trip finally got to meet him. I was a little insulted though as his favorite place to sit on the car ride home was on the armrest instead of my lap :) Kip is our laid back counterpart to the girls bubbliness. His fur has some wave to it, and his dark chocolate color lightens naturally as he spends time in the sun. He weighs 22 lbs but due to his shorter legs he's the same height as the girls just stockier. Kip doesn't live here with us but instead has an awesome Guardian Family with four boys he adores, he is quite spoiled over there!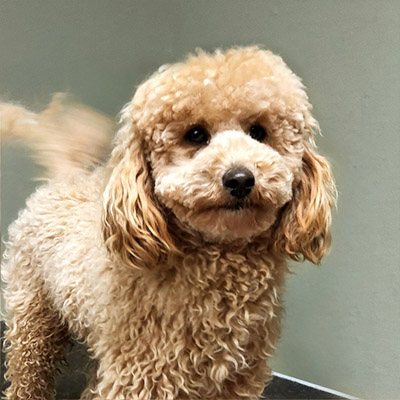 Dooley
Outside PRA-Clear Toy Poodle Stud
Dooley is a handsome outside poodle stud that we are excited to get the opportunity to have puppies from! He's AKC registered and has the fine build and perfect poodle fur that we love to see. He also makes friends anywhere he goes with his outgoing personality. We were very happy with the beautiful puppies he had Summer 2019, they had wonderful temperaments and coats.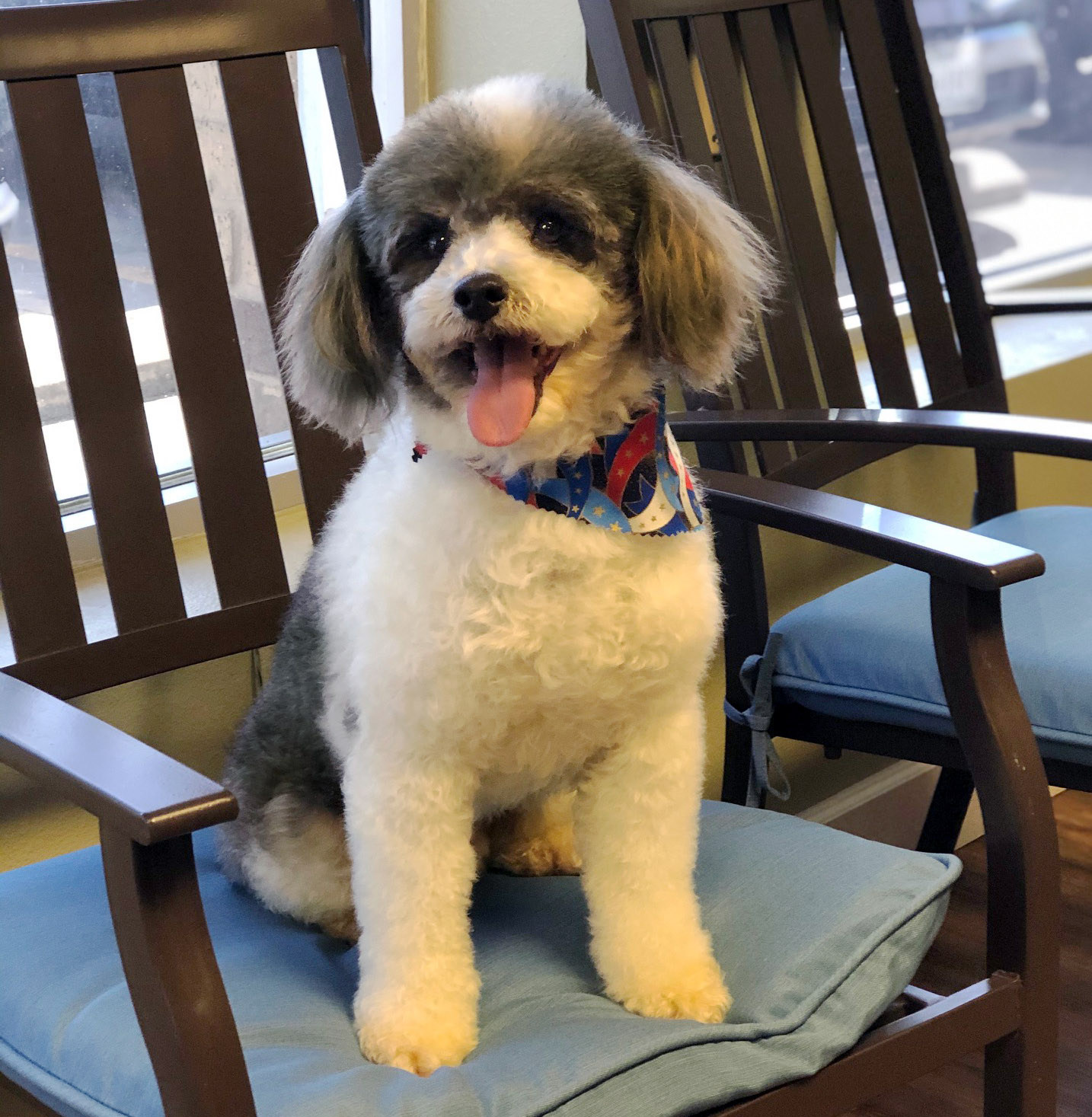 Cajun
Outside PRA-Clear Miniature Poodle Stud
Cajun is an outside miniature poodle stud produces lovely F1 Cockapoo puppies. Both Lettie and Jojo are his puppies. He passes on his very athletic build to his puppies, they'd all be wonderful agility prospects! We see both Black Parti and Chocolate Parti puppies from Cajun, and when his puppies also get his tan points it's called Tricolor. We'll be breeding Cajun and Sundae for Tricolor F1 puppies.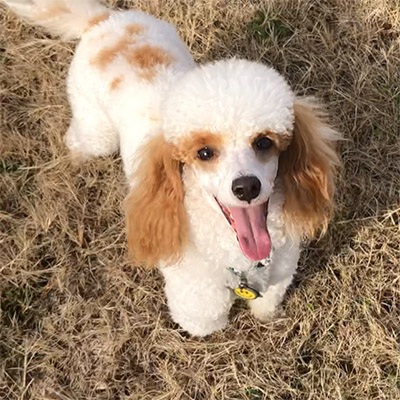 Jiminy Cricket
Outside PRA-Clear Miniature Poodle Stud
Jiminy is a beautiful Red Parti Poodle Stud who carries genes for Chocolate. He's PRA negative and CKC registered. When you meet Jiminy for the first time you can't help but smile-his happy, bouncy personality is contagious. He is a very social dog and enjoys hanging out in your lap whenever he can. Jiminy is owned by my sister Valerie, so he doesn't stay with us here at Sugarbear. When he last visited I took the video posted below, you can tell he was having a great time!

Red Rover
Outside PRA-Clear AKC Toy Poodle Stud
Red is the new kid on the block as far as Studs, nut his puppies were so adorable we may see more from him in the future! From his sweet personality and wonderful build and fur we expect great things. Red came from a local breeder and his lines are full of the deep rich red color we like to see. He has nice poodle curls and will pass on his hypoallergenic poodle type fur to his puppies.

© 2019 Sugarbear Cockapoos. All rights reserved | Design by W3layouts.